Speed up? We call it ITSA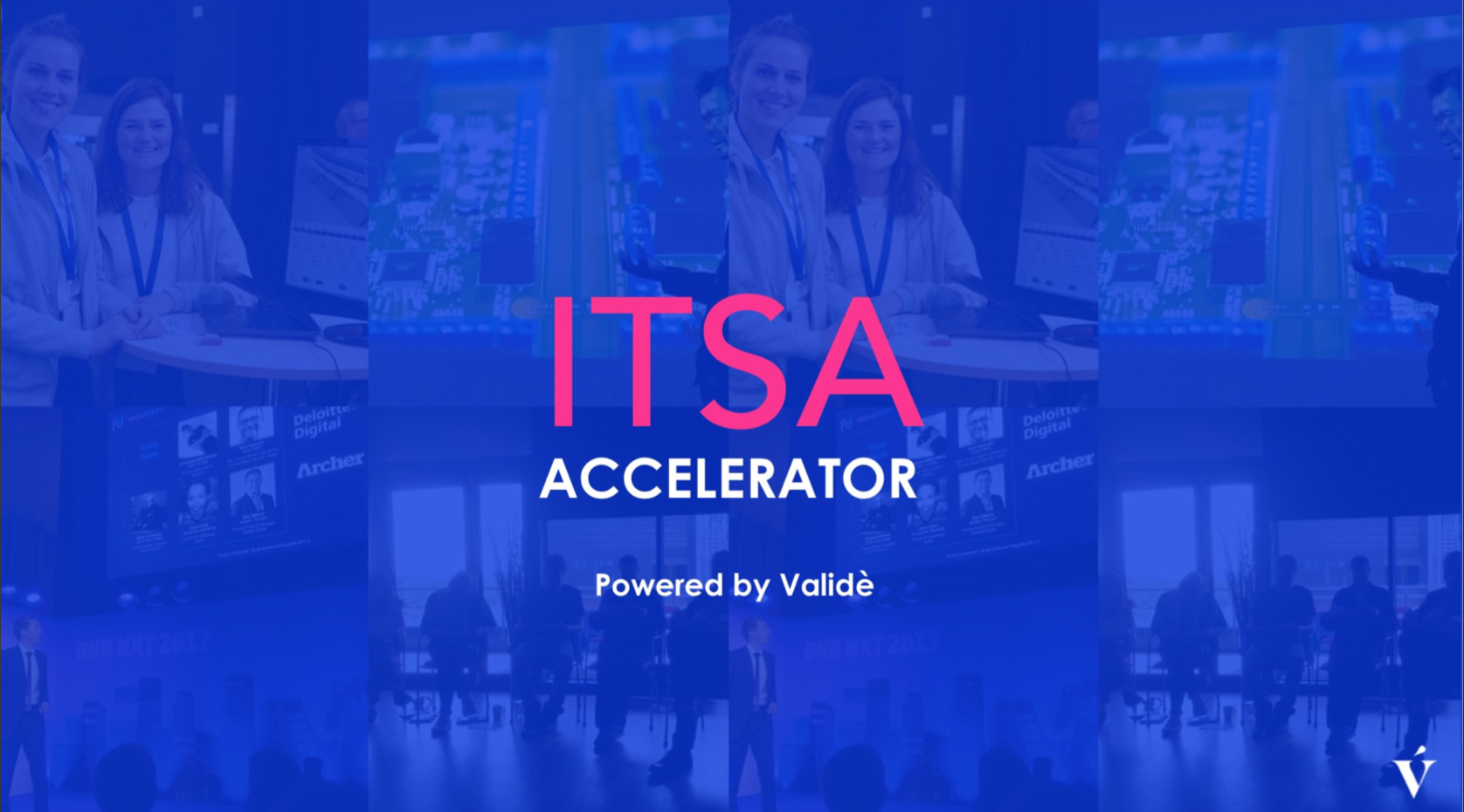 Do you have a startup company and want to speed up your business?

ITSA is intensive growth programs built to get your startup accelerated, tested in the market, and launched forward with investment. In the ITSA community Startups – Founders – Investors – Mentors – Industrial Partners – All come together in one place.

Want to learn more? itsaaccelerator.com
Follow: ITSA at Facebook and Instagram: @itsaccelerator

Our mission is to give early-stage startups the tools, ecosystem support, and pitch confidence to boost business into a reality.
Four, different programs design for your startup
Our specialty is to assist entrepreneurs in the early stages, but we adapt our growth programs to the ideas and the level of maturity of the entrepreneurs.
• ITSA Start by Validé: Basic skills in a five-week program with the five most important skills.
More information and application: ITSA Start
• GründerAcademy by Validé: The best startup environments from four cities come together to deliver newly established companies with business knowledge, mentors and a national network.
More information and application: GründerAcademy
• ITSA Growth by Validé: Growth program for mature startups with international ambitions, with product and customers ready to meet the investor world nationally and internationally.
More information and application: ITSA Growth
• EIRAccelerator - The health accelerator by Validé: Startups with health solutions have their own challenges when it comes to product testing, market and legislation, as well as investor access. The health cluster Norwegian Smart Care Cluster have designed a digital Nordic growth program for health startups. EIRAccelerator

What´s in it for you?

• Our program is packed with lectures, workshops, and guest speakers to give your startup a strong foundation to grow from.

• We have a strong team of mentors and ambassadors that will open up customer and investment leads for you.
• All the programs are powered by Valide. That means we have over 25 years experience in developing new businesses.

• Digital tool kits. We partner with technology, software and service companies to give you the tools you need to succeed.
• Learn to pitch. Every startup has to pitch – to investors, to partners, to customers – and even your Mom. You will break through all barriers and have a 5 minute pitch you can use for any situation.
• Connect + learn. We facilitate workshops with key partners, bring in speakers for insight, and connect you to our network of mentors, startups, and alumni.
• MVP Development and Testing. How do you get feedback from potential customers? Test customers. Test market. Get feedback. Pivot, tweak, and test some more for your market analytics report.