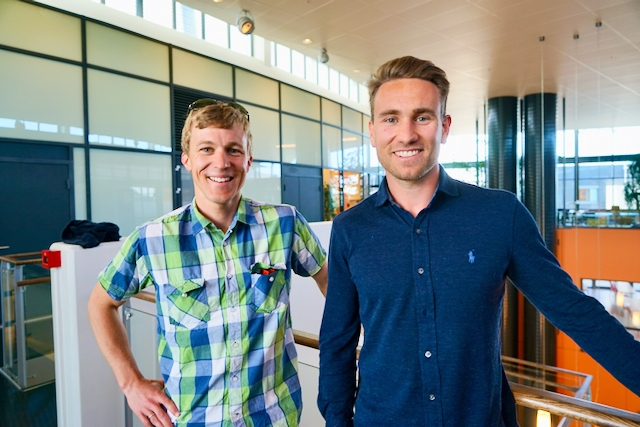 FORSKERE: Jørgen Grønsund og Lars Engseth er forskere. De står bak teknologien som forbedrer kneoperasjoner, og har etablert selskapet Compenso Medtech AS. (Foto: Hilde Garlid)
«Multiple needle pliers» er en helseteknologi utviklet for å redusere komplikasjoner ved utskiftning av knær.

Forskerne Lars Engseth (t.h på bildet), Erik Aunan ved Sykehuset Innlandet på Lillehammer og ingeniør Jørgen Grønsund (t.v på bildet) ved Universitetet i Stavanger har designet og utviklet en kirurgisk tang som legger bedre til rette for ligamentbalansering ved kne-artroplastikk (TKA). Prosjektet har fått støtte til kvalifisering av Norges forskningsråd for at prototypen skal kunne testes på menneskelige modeller av knær. Det testarbeidet gjøres i samarbeid med Oslo Universitetssykehus.
Støttet av Validé:
• Validé Technology Transfer Office (TTO) bistår kommersialiseringen av produktet.
•Forretningsutvikler: Izaskun Muruzabal Lecumberri
• Investering fra Validé AS
Multiple needle pliers for ligament balancing in total knee arthroplasty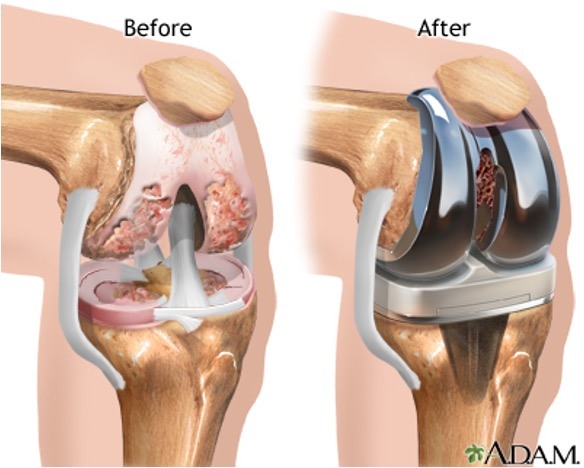 The Multiple needle pliers technology is a medical device developed with the goal of reducing complications and improving the outcomes after knee replacement interventions.
The researchers Lars Engseth (to the right in the photo) and Erik Aunan at the Innlandet Hospital Trust in Lillehammer and the engineer Jørgen Grønsund (to the left in the photo) at the University of Stavanger have designed and developed a device for facilitating ligament balancing in total knee arthroplasty (TKA).
The project has got a grant from the Norwegian Research Council to test the prototype in human knee carcasses. The tests will be carried out in collaboration with the Oslo University Hospital in Ullevål.
Support from Validé:
• Validé Technology Transfer Office (TTO) contributes to develop and commercialize this product.
• Business developer: Izaskun Muruzábal Lecumberri
• Investment from Validé AS