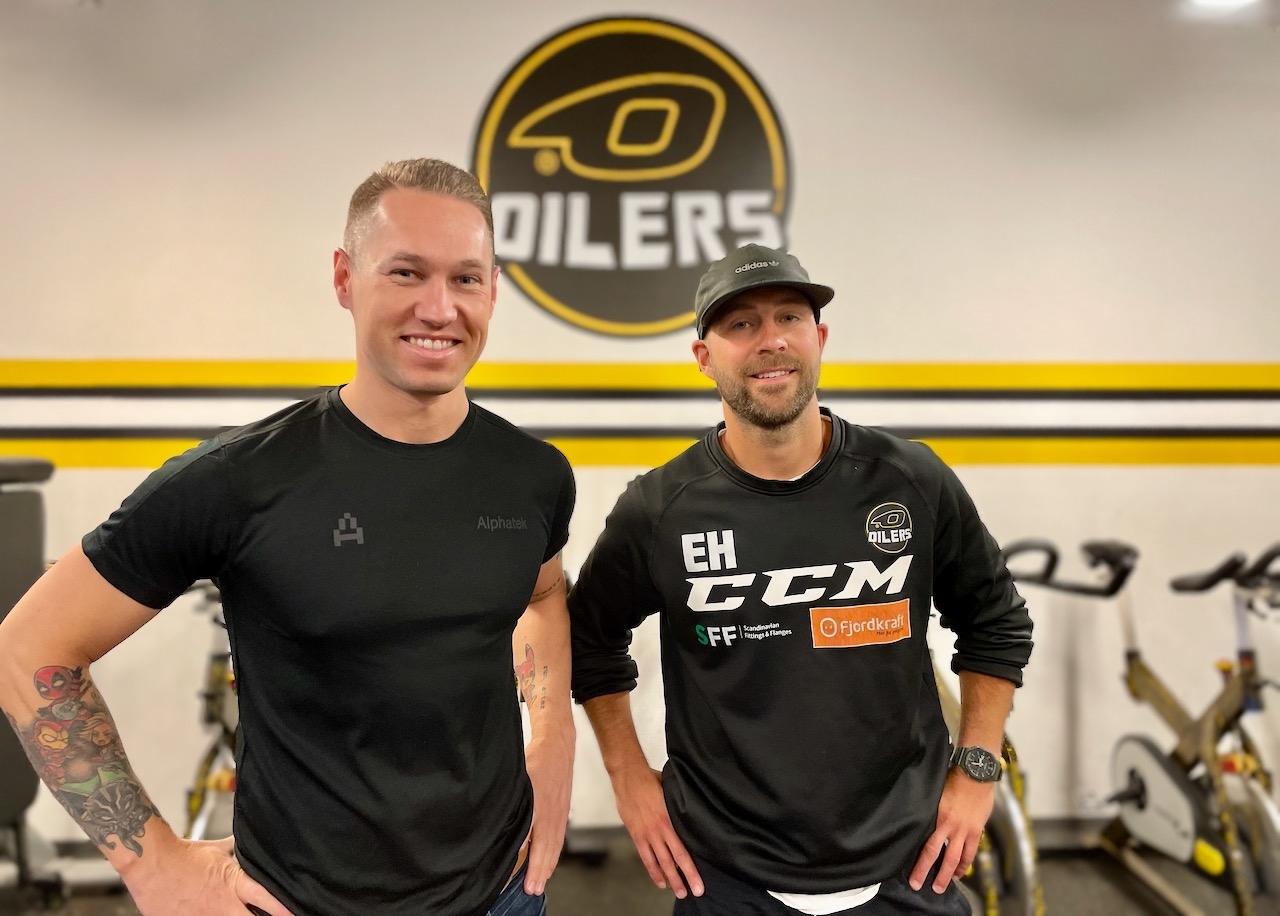 STRENGTH: John Hauge is marketing manager at Alphatek and Eirik Haukali is coach for U20 and Oilers women's elite team. The hockey team Oilers are testing Alphatek's solution and also contributing to research results within the training discipline of strength. (Photo: Hilde Garlid, Validé)
Alphatek has developed, and patented, the AlphaPWR training device. It acts as your personal trainer to build power and strength. It takes daily form into account and gives you immediate feedback when you do the exercises both correctly and incorrectly. In this way, it can also prevent injuries. The company has developed a new way of practicing optimization and testing, in order to increase the customers' motivation and progress. The overall focus is to reduce the risk of injury during training. Their training platform measures power in real time and provides feedback on power, speed, jump height, balance and technique in a range of movements.
Alphatek is a growing company and is constantly reaching new milestones. The team has broad and powerful expertise in strength sports and the PT industry. Today, AlphaPWR delivers training quality to top sports, to exercisers in gyms and in health and rehabilitation.
Validé met the founders behind Alphatek for the first time in the growth program ITSA Start in 2018/2019. Åsmund Tveitevoll and Erik Vassøy Olsen, emerged victorious from the program, and the prize was an investment from Validé AS. In addition to the fact that the solution is innovative and unique, and now patented, elements such as gamification, competition and entertainment give the solution a big motivating plus for users.
AlphaPWR is being tested in Olympiatoppen, and is on sale in the training and rehabilitation industry.
Supported by Validé
• Participant and winner of ITSA Start 2018/2019
• Business developer and board member: Gry Isabel Sannes (ended), now Eirik Sønneland
• Investment from Validé AS