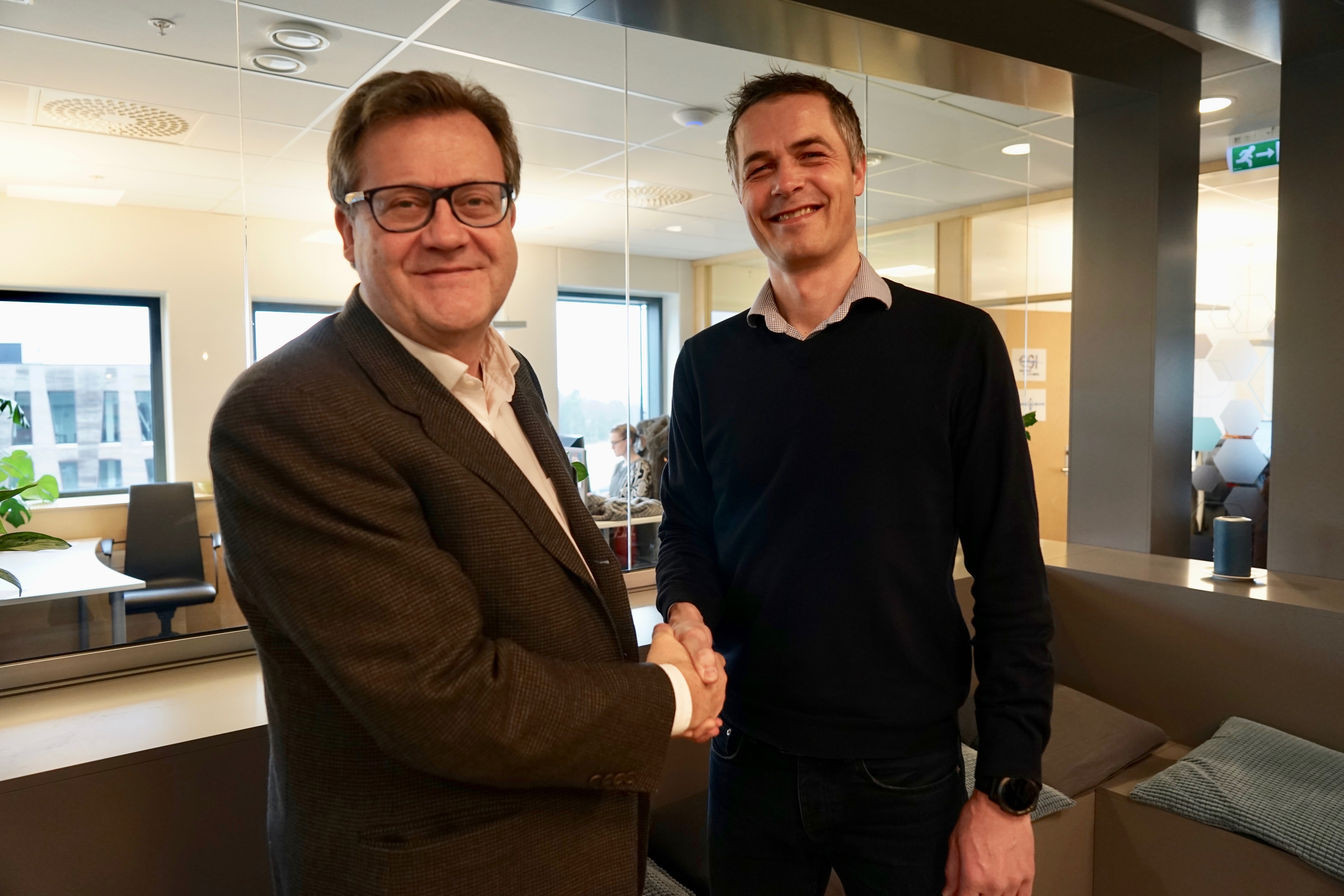 SIGNING: Hans Petter Eng (t.r) signed investment contract with Frederik Hvistendal in ProVenture Management. (Photo: Hilde Garlid)

Downhole wireline tool utilizing focussed acoustic shock waves to generate tunnels in the formation.
qWave is in the process of developing a range of tools and services for perforation, testing and stimulation of wells in the oil industry. The range of tools and services are based on new technology/techniques invented by qWave.
qWave AS was founded by Hans Petter Eng in June 2015. The idea behind the technology is to utilize the same principles as used within medicine for extracorporeal shockwave lithotripsy (ESWL) for generating series
of repeatable focused shockwaves for gradual degeneration of formation, scale, cement etc..
Empowered by Validé
• Incubator company
• Business developer Terje Handeland
• Investment from Validé Invest I in March 2018.
«I knew Validé from my first startup in the incubator. That didn´t work so well, accept from the important learning experience. Validé took me back into the heat, gave me access to the coffee machine and a roof over my head. So then I was up and running again»
Hans Petter Eng, funder of Qwave