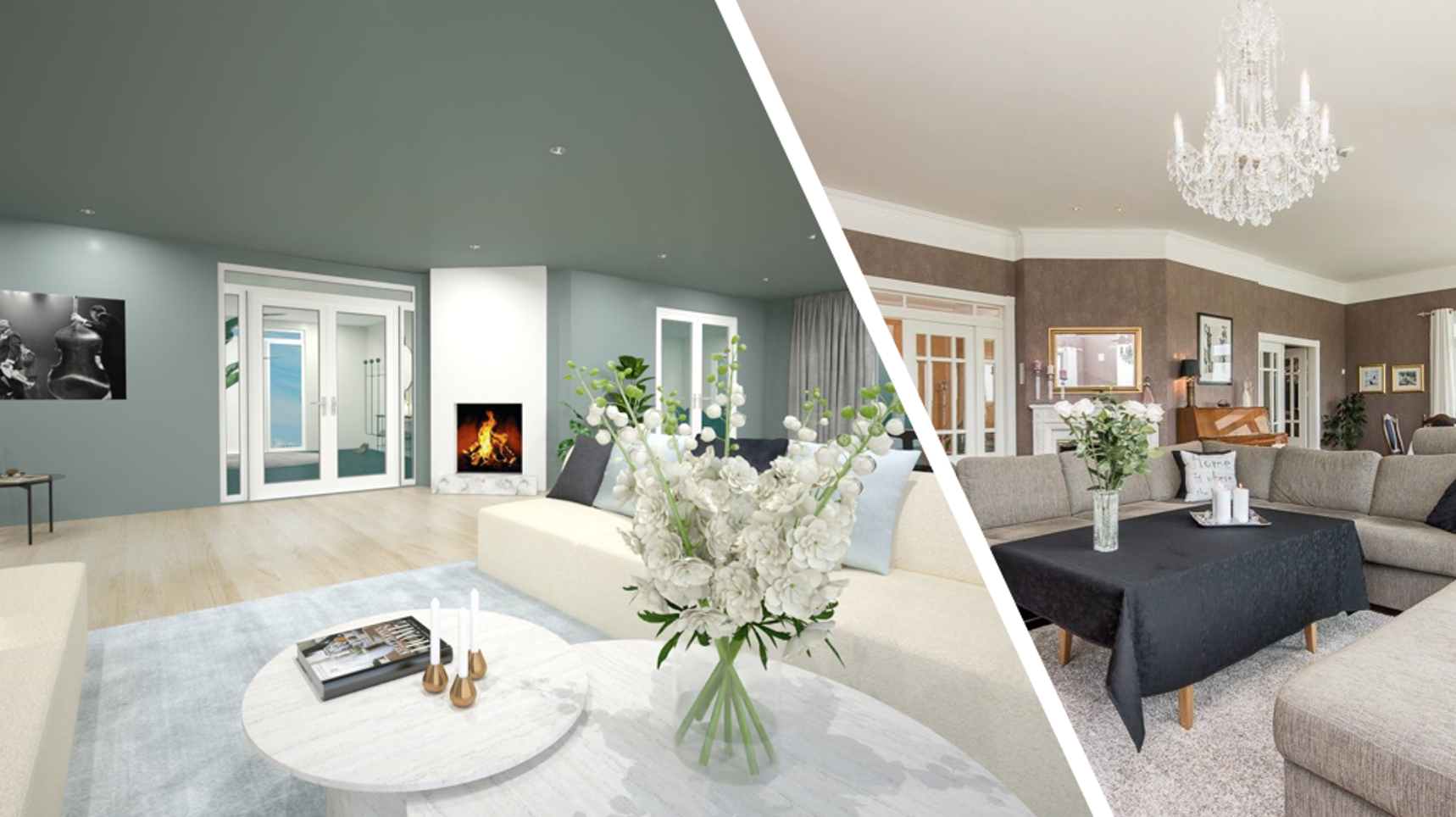 Teamet bak Sky of Norway bruker sin kunnskap fra interiørbransjen og vil skape en bedrift som bidrar til vekst for interiørdesignere i hele verden. Konseptet bygger på en helt ny forretningsmodell med stort internasjonalt potensial.
Gründer Vibeke Vestre mener interiørdesignere er en forsømt yrkesgruppe når det kommer til IT-løsninger. Klipp og lim er hverdagen for mange av hennes kollega. Ved å analysere alle sine egne arbeidsprosesser, har hun utviklet løsningen SkyHome.

Det er en digital plattform mellom interiørdesignere/arkitekter og høyprofilerte varemerker innenfor møbler og interiør. Programvaren gjør det mulig å vise prosjekt med fotorealistisk 3D-bilder, film og VR-teknologi, og programmet er sømløst integrert med selskapets egen nettbutikk som huser et stort antall leverandører fra kjente, internasjonale merker.
Det Haugesund-baserte selskapet ble etablert i 2019 av Vibeke Vestre og hennes datter Alexander Germyn. De kom raskt i kontakt med Validé Haugesundregionen, som både har investert i selskapet, men også bidratt, via investornettverket Connect BAN, til at flere investorer har fått kjennskap og investert i Sky of Norway. Blant annet har Bømmelfjord AS, Tej Investment AS, Vanadis AS og Karmøy Næringsfond AS.
Støttet av Validé:
• Inkubatorselskap hos Validé Haugesundregionen siden februar 2019
• Forretningsutvikler: Rikke Lønning
• Investering fra Validé Haugesundregionen
• Investering fra presåkornfondet Validé Invest II