Welcome to Validé - our services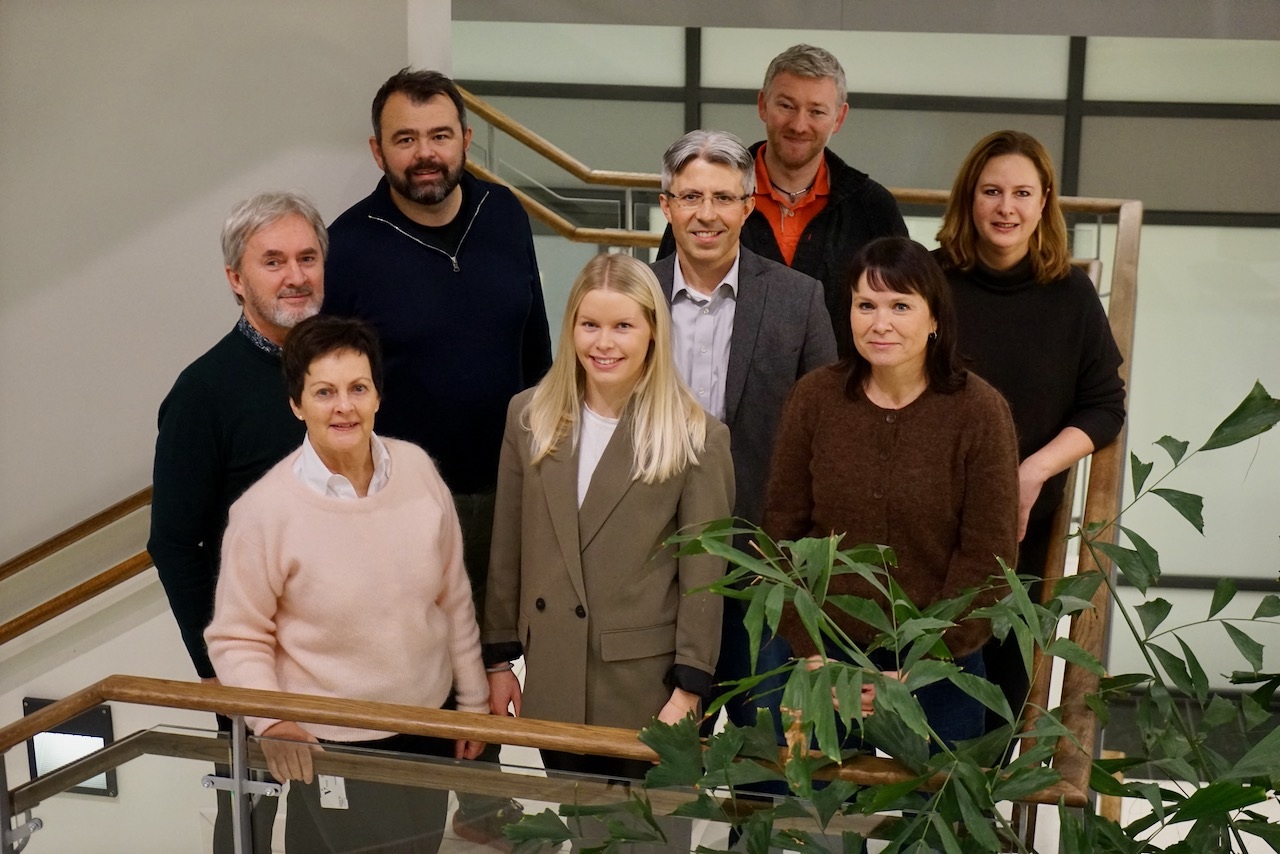 WELCOME: Members of the incubator team Terje Handeland, Johannes Løyning, Jon Trygve Kjerstad, Lars Petter Eliassen, Anne Cathrin Østebø, Anne Klepp Andersen, Maren Ersdal og Marianne Fedde Lilland. (Photo: Hilde Garlid)
When you have signed the «Incubator agreement» each company gets one Validé advisor. That gives you access to the entire Validé team. We use our expertise and network for you to succeed as a start-up. 🚀
READ MORE: Team Validé
What do I get as an incubator company in Validé?
Validé has extensive experience in developing companies from idea to commercial success. In 2022 we have 72 companies in our investment portfolio. We evaluate around 500 ideas each year, and take up around 50 new companies in the incubator annually.
Incubation is about entrepreneurs and startups receiving one-on-one advice and step-by-step guidance while the company is in its earliest phase. We do this to build a good foundation for good ideas to be developed into commercial products or services.
Validé operates the incubator on behalf of SIVA - the company for industrial growth, and with support from Rogaland County Municipality.
ITSAccelerator 🚀
We have 25 years of experience with the knowledge what startups need in terms of expertise. ITSA is our business development program specially designed for companies in the early stages. They provide intensive learning, networking and access to capital.
We have three separate programs, and one partner program:
🚀 ITSA Start: 5 weeks, 5 skills
🚀 ITSA Growth: three-month program for growing companies
🚀 GründerAcademy: 10-week program together with innovation companies in Oslo, Bergen, Kristiansand and Stavanger / Haugesund.
🚀 EIRAccelerator: Digital accelerator program designed for companies in the health business
🔔 More info about the next ITSA program here
🔔 More info about the next GründerAcademy here
🔔 More info about the next EIRAccelerator her
GründerAcademy
As one of Norway's leading incubators, we have entered into a partnership with SRbank Sparebank1 to operate the startup program GründerAcademy. Here, selected companies gain intensive business expertise through regional meetings, mentoring programs and national investor presentations. The companies participate in a regional competition with NOK 50,000 from SRbank, and regional winners then participate in a national final with NOK 250,000 in prizes.
Investments
Validé invests time and money in companies we work with. We have a diverse industrial and research network, as well as access to public and private capital that we use actively in the development of our incubator companies.
💰 Validé AS invests annually in about 10-15 incubator companies.
💰 Validé Invest II is a pre-seed fund where Validé AS and external partners invest in a bunch of promising startups.
Business clusters
Validé is a partner with 6, national business clusters (ArenaPro) that can provide you with a useful network and a professional innovation environment. Find your cluster environment:
• The health cluster: Norwegian Smart Care Cluster
• The energy cluster: Energy Transition Norway
• The Smart City Cluster: Smart City Innovation Cluster / Nordic Edge
• Aqua Clusters: Stiim Aqua Cluster
• Offshore wind cluster: Offshore wind cluster
• The transport cluster: Vital infrastructure arena