Investments from Validé Invest I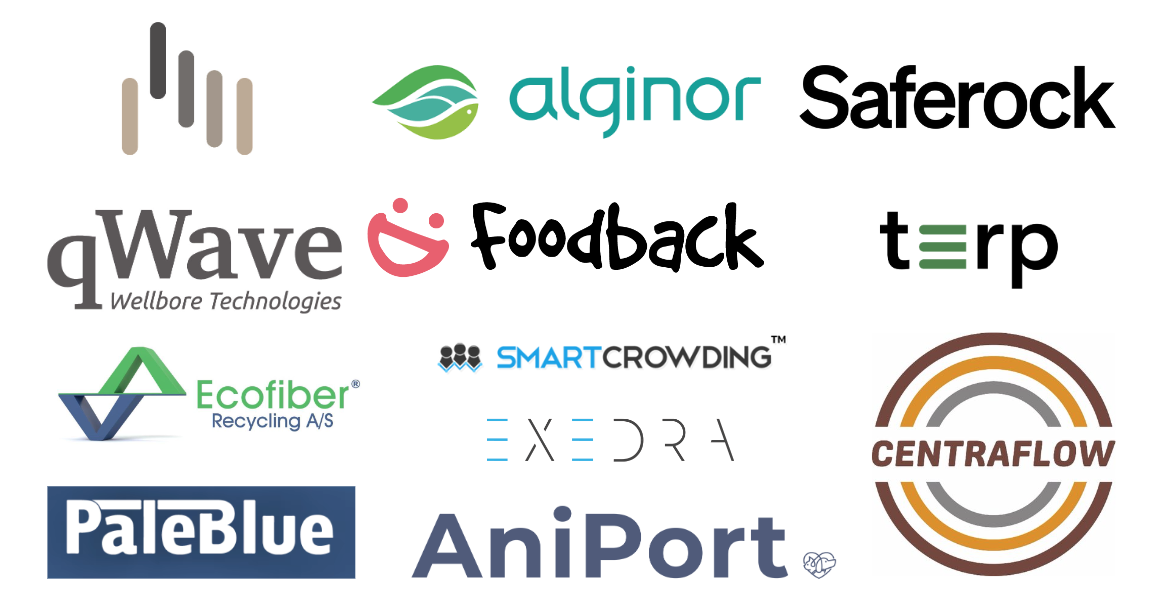 We regard these 11 companies as «up and coming». We believe that their solutions have value for society and for the planet. We believe that their products and services are scalable and that the teams are working hard to achieve their ambitious goals.
The 11 solve a wide range of challenges, and have in common that they have received investment from Validé Invest I; a pre-see fund that was established in 2016 with 30 million in the pot.
The fund invests in the companies' earliest phase. It goes without saying that the risk is high when several are just in the test phase or newbies in a tough market. The happy news after six years of fund operation is that 1 NOK from the fund has contributed to another 25 NOK from other public or private capital. It shows a growth potential that we first-time investors only can applaud.
Only follow-up investments remain in fund I. That is why we have established a Validé Invest II with solid and competent partners such as Lyse, DSD, TDVeen, Adiungo, Nysnø klimainvesteringer and Stavanger municipality's growth fund. We want to repeat the success; 31,5 mill NOK, 10 new investments with solutions of the future.

Let us present our 11 stars

Foodback AS: The company's digital innovation ensures that restaurants, canteens and hotels receive feedback on service and food while the experiences and taste are fresh, and still very valuable. Guests and customers answer a few, but different, questions, and the sum of these turns into an invaluable large and important base of viewpoints which in turn is used to improve the customer experience.


Qwave AS: Develops downhole technology for the oil industry. It is trendy to use knowledge and technology from the oil industry into health innovations. Founder Hans Petter Eng has found his unique solution by going the opposite way! The reservoir engineer uses sound waves, like shock waves, that travel through fluid. The pulse hits the wall of the tunnel and the formations break gradually and within a controlled area. The same principle is applied to kidney stones. To avoid intervention, sound waves are used to break the stone.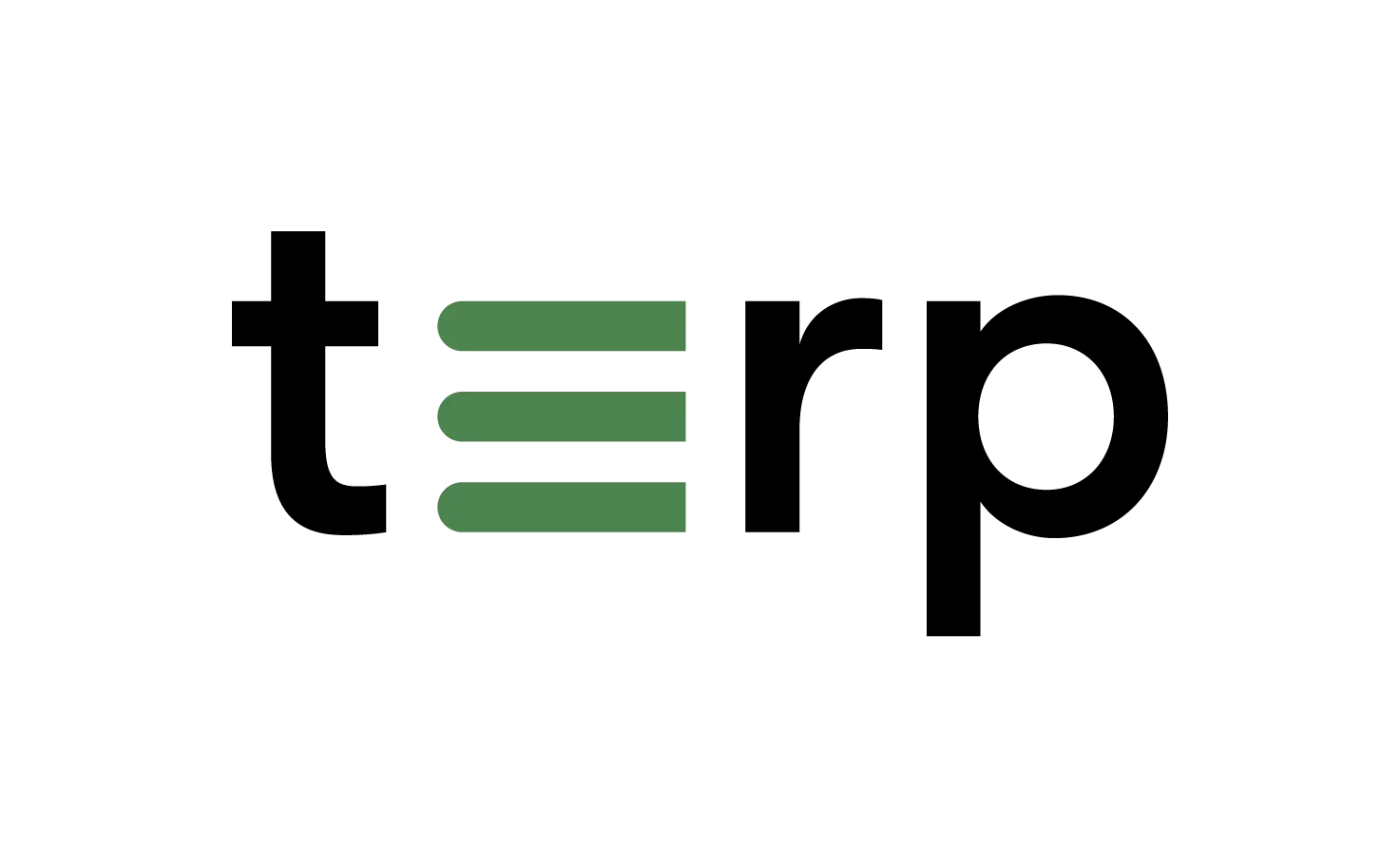 Terp AS: Develops e-book technology that reveals, literally, where you slept during class. AI finds the students' knowledge gaps, and retrieves the right teaching material to fill the gaps. The market is universal, and Terp has so far found a commercial market for its solution in the Philippines, among maritime university students.



PaleBlue AS: Simulates large, industrial operations to train employees or test operations. They rig the industrial environment digitally in VR, AR technology and/or 3D simulation, so that expensive and demanding work operations can be practiced in a safe environment.



Exedra AS: If you are going to plug an oil well - make sure you do it right the first time, is the requirement from authorities and industry. Over the next few years, more than 3,000 wells will be plugged on the Norwegian continental shelf, and Exedra has developed a method to verify that the wells are not leaking.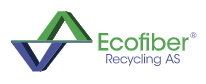 Ecofiber Recycling AS: The Norwegian deposit scheme for bottles is completely unique, and it´s making it´s way to victory in the world. In order for return schemes to be successful, both the legislation, the producers and the consumers must be on the same team. The schemes are most successful when all parties have something left to recycle.
In 2017, Ecofiber Recycling AS received approval for a Norwegian pledge scheme for leisure boats. Shipwrecks are a large-scale environmental problem if they are left on land, in a harbor or at the bottom of the sea. Ecofiber Recycling is today a waste reception for fiberglass and compost materials from leisure boats, construction, offshore, aquaculture, agriculture and industry.



SmartCrowding AS: No hospital can fully adapt to critical peaks of work, but much can be planned so that high occupancy does not reach such heights that they threaten life and health. Smart Crowding is a digital decision support system for hospital management. It helps managers with the daily flow of patients into, through and out of the hospital. It increases patient safety, it prevents overcrowding, it is perceived as effective for the patients and has proven to be very resource-saving for Stavanger University Hospital, which uses the tool today.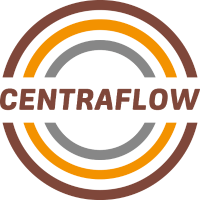 Centraflow AS: Supplies downhole tools for the oil industry. Upside channeling is a well-known problem for those involved in drilling wells and cementing casing and casing strings. Due to gravity, any pipe (drill pipe, casing etc.) in a deviated or horizontal well hole will tend to «lay» on the low side of the drilling hole. The use of conventional casing centralizers has limited effectiveness, especially in coarse boreholes.

Centraflow has developed CE-BOND, a new casing accessory that improves cement bond quality in deviated and horizontal wells. The company's patented and award-winning technology is based on the simple concept of redirecting downhole fluid flow by placing self-orienting flow deflector elements in the annular space between the casing and the well.



Aniport AS: The pet market in our little Norway is NOK 5 billion. Aniport is developing a platform that brings together services aimed at pet owners; such as kennel, training, animal experiences and services of all kinds. The Nordics, and then the European market is the stated market target.



Alginor ASA: No Norwegian startup has ever entered into such a large financial agreement with the EU's Green Deal as Alginor. In the summer of 2020, Alginor received NOK 185 million because Europe firmly believes that sustainable harvesting and the use of large grains is an important resource and ingredient in the food industry of the future.

In August 2022, the company bought a factory building and area to expend at Husøy, near Avaldsnes. Here they want to establish Europe's first large-scale biorefinery to produce food and pharmaceutical ingredients based on the North Atlantic sturgeon. The expansion and installations of new and modern processing equipment are expected to be completed during 2024. The site has it´s own quay, and Alginor has an agreement with Karmsund Havnevesen to exclusive use to ensure the flow of raw materials between the harvesting operations and the land-based production.



Saferock AS: Concrete is the world's most used building material. On every continent. But cement production is a climate disaster due to large CO2 emissions. The company Saferock is founded on UiS research into replacing cement with geopolymer in the concrete. This is how the concrete industry can become a climate winner.