Falske nyheter spres i dag 100 ganger fortere og lengre enn sannheten. Spredningen av falsk informasjon, falske nyheter og misinformasjon har vist seg å være en trussel for våre demokratier, for økonomien, for bedrifter og enkeltmennesker - ja til og med for vår sikkerhet.

Det startet i 2016 som et forskningsprosjekt om falske nyheter ved Universitetet i Stavanger (UiS). Vinay Setty er ekspert på maskinlæring. Han har forsket i mer enn 15 år på kunstig intelligens, men hadde ikke tenkt at forskningen hans kunne kommersialiseres. En artikkel fra Setty om tema ble fanget opp av en medarbeider i Validé TTO-teamet, som tok kontakt.
Dette var samme år som da den demokratiske verden virkelig fikk kjenne på kraften, farten og konsekvensene av begrepet «fake news». Brexit var preget av en teknologidrevet informasjonskamp, og i USA gjorde Donald Trump de etablerte nyhetsmediene til sine fiender i valgkampen ved å kalle dem «fake news-media»
Selskapet Factiverse ble etablert i 2019 med den kjente teknologijournalisten Maria Amelie som medgründer og daglig leder. Med hjelp fra Validé TTO har Factiverse tatt patent på AI/NLP-teknologi, inkludert i USA.

Factiverse utvikler AI-verktøy som hjelper journalister med å automatisere faktasjekk med bruk av banebrytende AI og Natural Langues Processing. Piloten testes sammen med NTB og andre nasjonale og internasjonale nyhetsorganisasjoner.
Selskapet har fått betydelig nasjonal og internasjonal oppmerksomhet fra medieorganisasjoner og investorer.
Støttet av Validé:
• Patentsøknad og forretningsutviklingsstøtte fra Validé TTO
• Søknad om forskningsmidler fra Norges forskningsråd
• Deltakelse i vekstprogrammet ITSA Growth 2020
• Investering fra Validé Invest II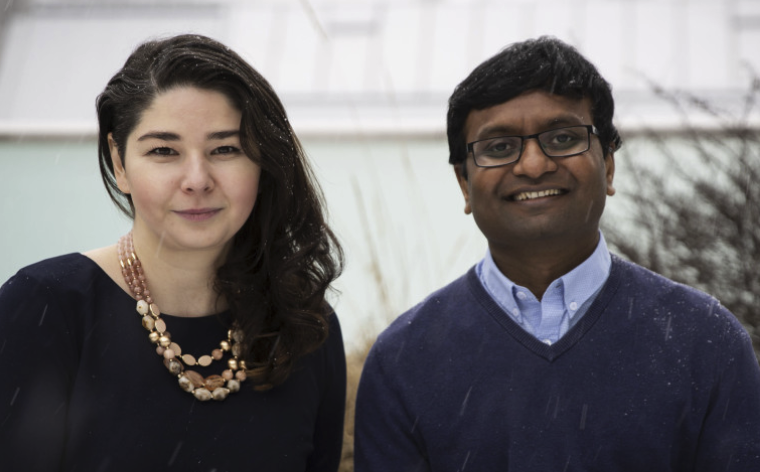 Factiverse: Research tools for journalists
Fake news spreads 100 times further then the truth. The spread of falsity has implications for our democracies, our economies, our businesses and even our security.
Its started in 2016 as a research project on fake news at the University of Stavanger (UiS). Vinay Setty is an expert in machine learning.​ Vinay Setty has spent 15 years researching artificial intelligence, text and graph mining.

With help from Validé TTO, Factiverse has taken an AI / NLP technology patent, including in the USA. ​

Company established in 2016 with the well-known technology journalist Maria Amelie as co-founder and general manager. ​
​The AI-tools helps journalists to automate research and detection of misinformation with cutting-edge AI and Natural Langues Processing. The pilot is tested together with NTB and other national and international news organisations.
Empowered by Validé
• Patent application and business development support from Validé TTO
• Application for research funding from the Research Council of Norway
• Participation in the accelerator program ITSA Growth 2020
• Investment from Validé Invest II