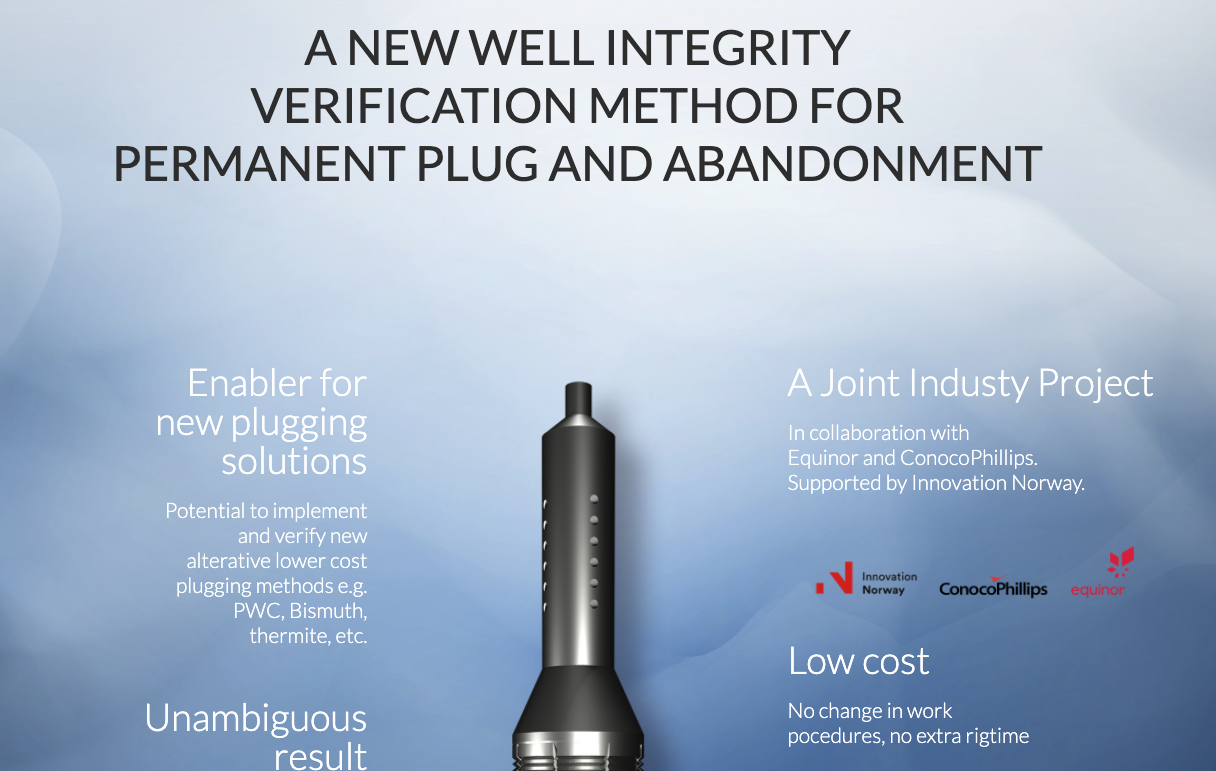 PLUG THE WELLS: It´s a huge job to plug all the used wells after the oil drilling, and it have to be permanent and safe done.
Over 3000 wells on the Norwegian continental shelf will be plugged in the decades ahead. Exedra AS has developed a method to verify that the wells are not leaking.

Exedra AS is delivering a new verification method for permanent plug and abandonment of oil wells. The solution potential is to implement and verify new alternative lower cost plugging methods, and the solution is 1000+ times more sensitive than today's
method. It can be adopted to most plugging solutions and geometries. It´s mature technology, using tracer gas detection principle. Robust downhole design, using well known building blocks, with built in redundancy.
The company was established in 2017. The founders are Bernt R. Pedersen (CEO) and Torger Skillingstad. Industry partners in the project of making the prototype is ConocoPhillips, Equinor with support from Innovation Norway
Empowered by Validé:
Incubator company since 2016
Investment from Validé AS and the pre-seed fund Validé Invest I
Business developer: Terje Handeland