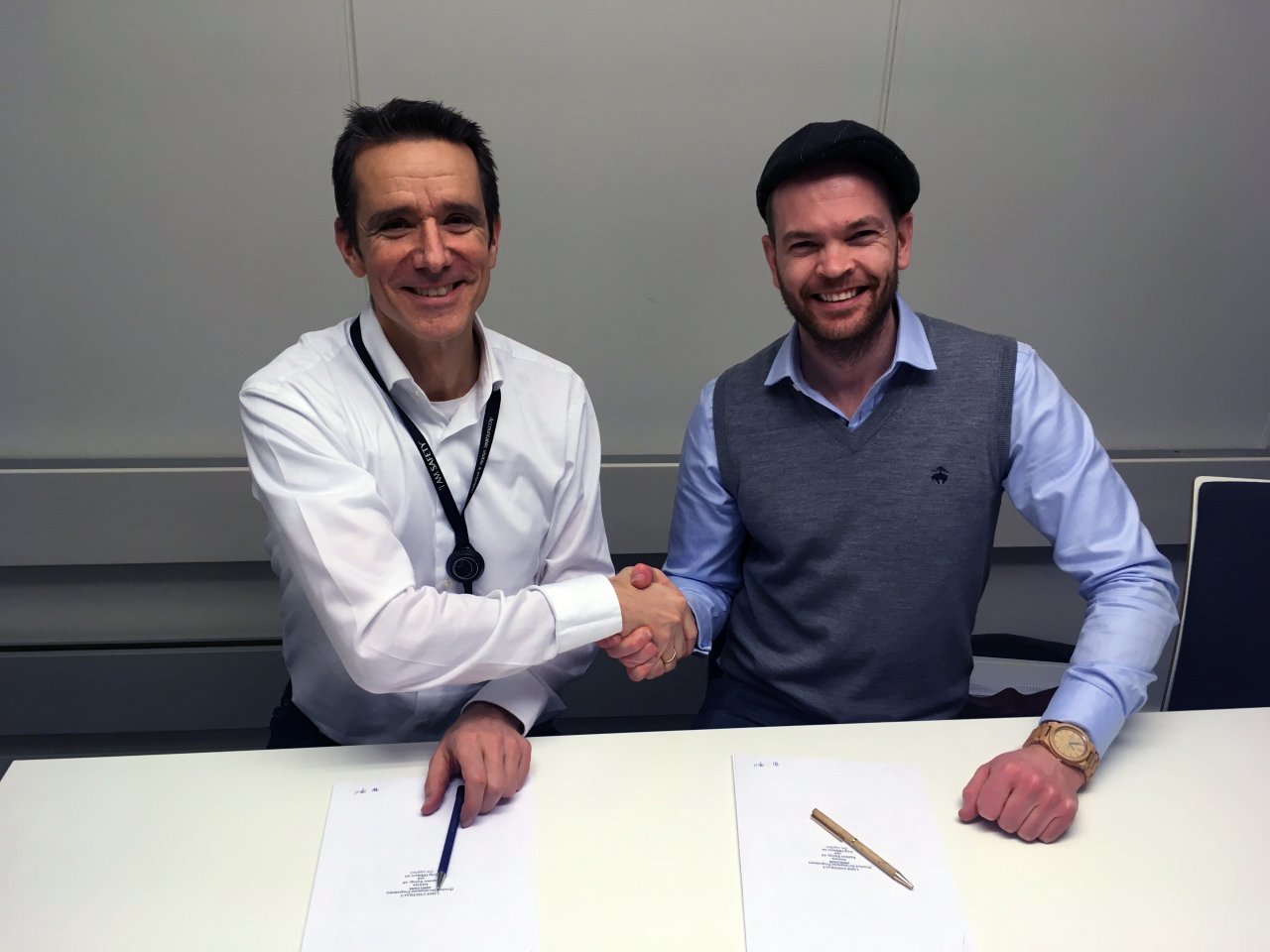 DECEMBER 2018: Bjarte Nedrehagen (right), CEO of Grip Offshore AS and Ole Chr. Willumsen, Equinor Technology Ventures, after signing the contract. (Photo: Jan Ellevset, ETV)
Grip Offshore's standardized smart actuator will form the robotic joints. The electrical manipulator will have seven degrees of freedom and have a design similar to Schillings' Titan 4. Furthermore, the manipulator shall have physical capabilities comparable to the Titan 4.
The electrical manipulator will have motion control capabilities that are superior to its hydraulic counterpart. This project will cover the development of a motion control software enabling the use of a Titan 4 control joystick. Moreover, the motion control software will present a demonstration of the manipulators' motion control capabilities.

- Grip Offshore is in partnership with IKM Technology and is a part of the renowned incubator Validé. Grip Offshore is strategically positioned under the same roof as IKM Technology, IKM Subsea and ABB Robotics, says Bjarte Nedrehagen.


Empowered by Validé
The depths of the osceans are more than clear for safe and environmentally friendly robot solutions. A new submarine robot journey has just started.

December 2018, the company signed a contract for a LOOP-project with Equinor Technology Ventures.

Grip Offshore collaborates with IKM Technology and is a company in of the incubator of Validé.
«This would not have been possible without Validé's investment, support and advices»
Bjarte Nedrehagen, CEO of Grip Offshore AS.