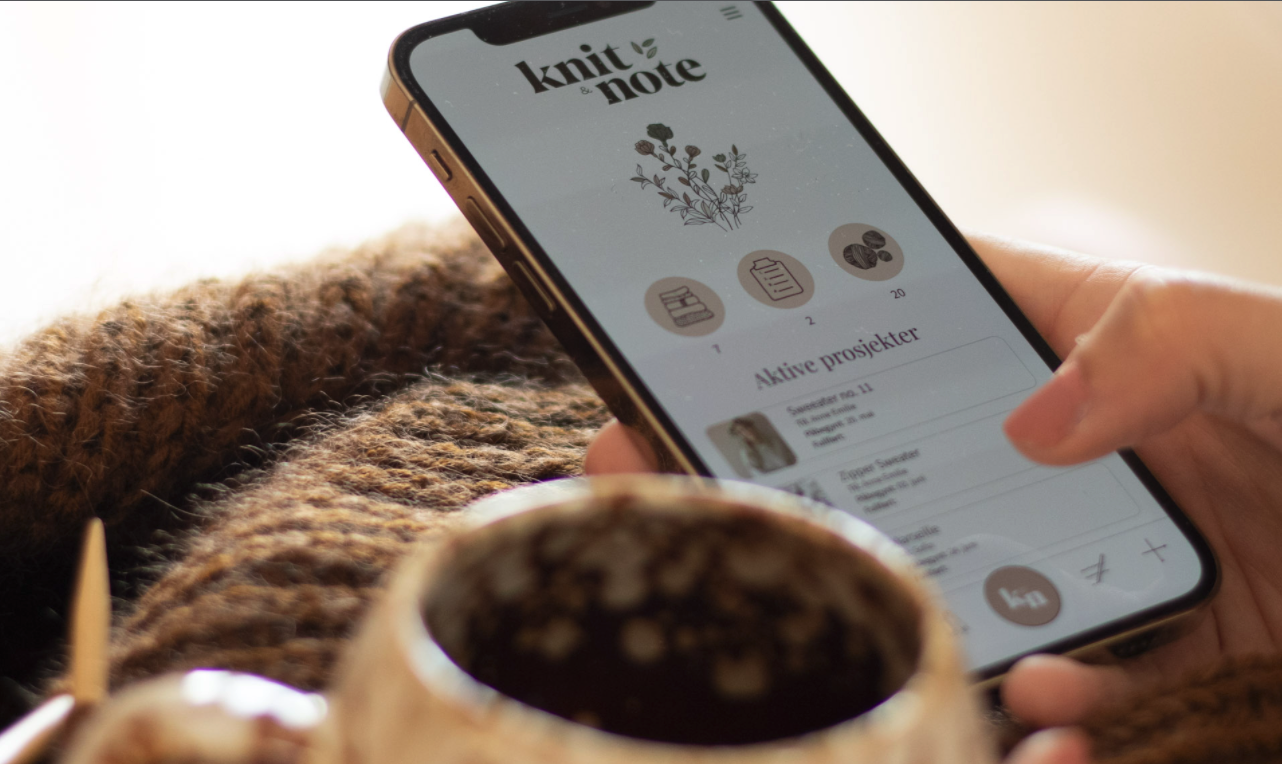 Knit & Note is a knitting-app designed to make it easy to create, organize and get inspired in the joy of knitting.
As a lifelong knitter Anne Emilie Fosse, founder and CEO of the startup, started searching for applications and tools that would help her organize her patterns and hopefully allow her to keep notes in one place. Her goal was to reduce the time spent searching for knitting patterns, and to keep notes about gauge, type of yarn etc.
Unable to find any suitable services, Anne Emilie pitched the idea to her husband, Kjartan, who had years of experience working with innovation and business development. He immediately liked the idea, imagining that it was possible to create an application that could help knitters around the globe.
Knitting improves your health. By knitting you are keeping your mind sharp, improving your eye-hand coordination giving yourself the feeling of mastery and actually making yourself happier. Several studies has also shown how knitting can improve psychological health.
In addition to this knitters can contribute to a better climate! While the textile and fashion industry is responsible for almost 10% of global emissions handmade clothes and garnment have a low impact on production, and can often go from generation to generation opposed to how traditional fashion normally is used.

Empowered by Validé
• Incubator company
• Investment from Validé AS