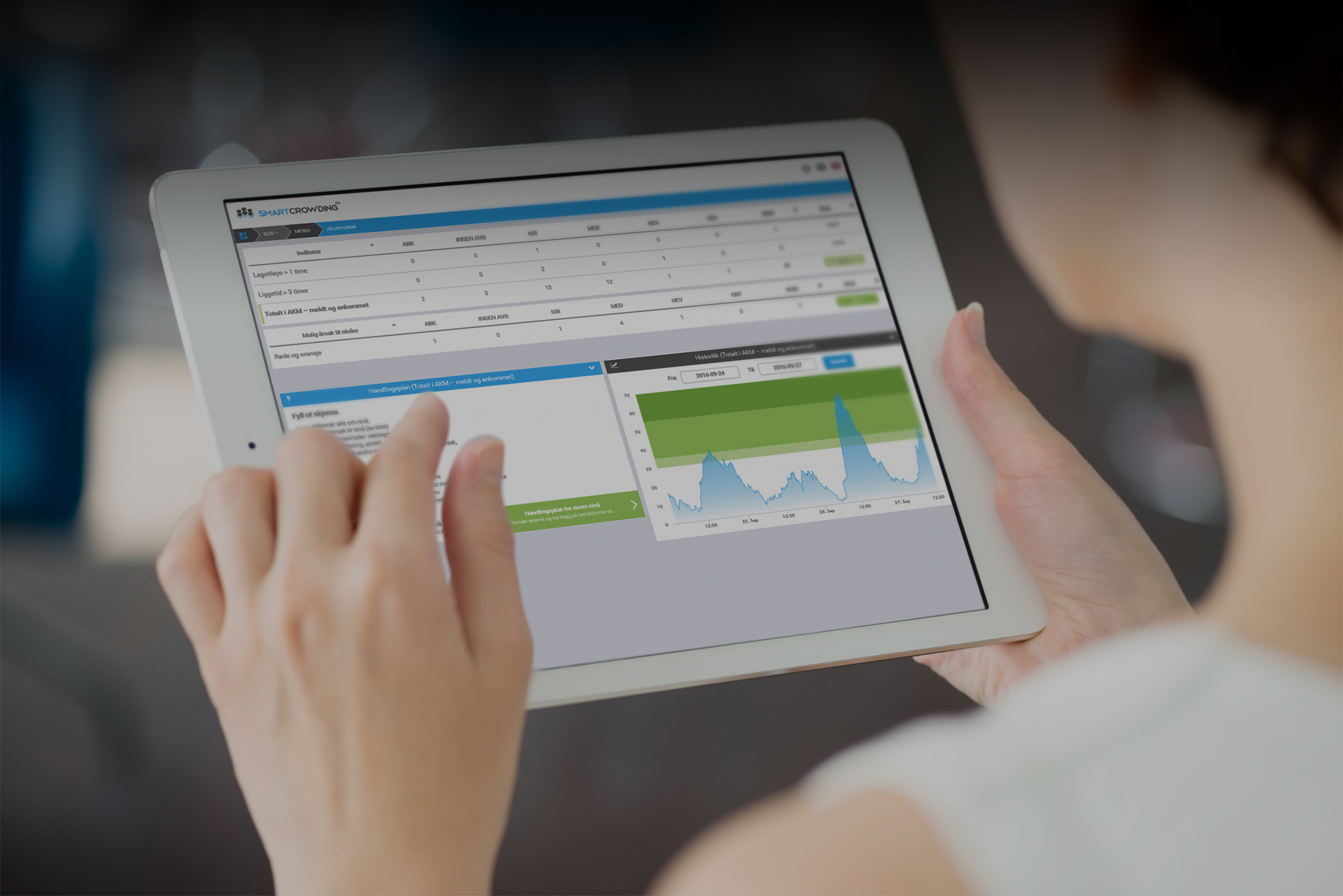 SmartCrowding provide hospitals with an intuitive and smart solution for mitigating crowding and providing support to decision-making in complex situations.
Known problems in the Health sector/Hospitals
The consequences of hospital overcrowding range from reduced quality of the medical service, to low efficiency, poor resource management and a decrease in the patients' trust in the care system. Although reducing patient overflow is a global challenge, today's technology can provide a more structured solution to this issue.
Occupancy levels above 92,5% represent a patient risk and can increase the mortality rate by up to 30%. SmartCrowding can easily supply reports and analysis which can prepare medical institutions for tending to a larger number of patients than usual.
Often times, delayed critical interventions and increased complications prolong hospital stays. This affects both the patient and the institution, as it leads to higher costs. The solution we developed can help save funds which can, later on, be invested in more valuable resources for the institution.