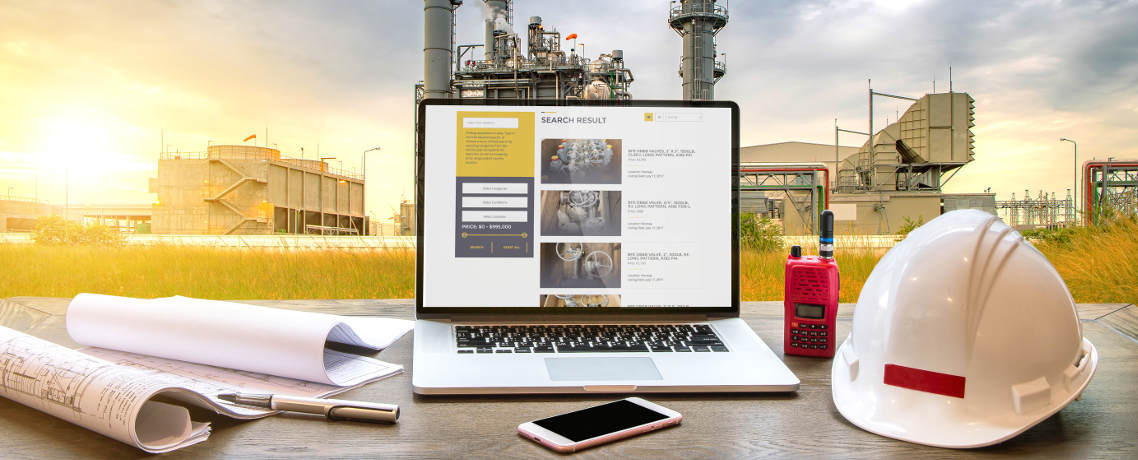 SMART: SurplusHub International has developed a user-friendly, automated, safe and «smart» marketplace for buying and selling surplus materials in the global oil and gas industry.

The oil and gas industry is global, extensive and a mass consumer of equipment and materials. SurplusHub.com offers a more convenient way of trading surplus, saving time, money and reducing environmental impacts.

The oil and gas industry is fickle. There are ups and downs, and any industry player looking to maintain and sustain its business needs to adapt quickly.
Storing, maintaining and potentially scrapping equipment is costly, time-consuming and far from environmentally friendly. The SurplusHub solution aims to tackle those challenges head on. We offer a safe and easy to use solution to avoid the challenges of buying and selling surplus equipment and materials by combining decades of industry experience and state of the art technology to form a perfect tool for a global reach.

SurplusHub.com, which launched in late 2017/early 2018 in Sokndal (Rogaland), has been custom built from the ground up to be tailored and adapted to actual industry needs and modes of operation: The item categories adhere to internationally recognized classifications and descriptions, users can easily put items up for sale on the go using the mobile app, any and all documentation can be uploaded alongside each item, and the trade dialogues are logged and carried out directly between registered sellers and buyers, ensuring transparency, efficiency and amicability.
Our goal is to be the world's primary online marketplace for surplus oil and gas industry equipment and materials.
Empowered by Validé

«We are delighted to have a local and professional supporters like Validé Dalane onboard, who have experience from entrepreneurial issues - and contribute with networks and access to capital».

Per Kåre Liland, Surplushub